Download youtube video thumbnails images in Full HD (1080p), HD (720p), and smaller sizes. Thumbnail downloader currently supports JPEG, JPG and PNG formats. At HelpTricks we built a tool for this. You can check it out from here. Our Online YouTube Thumbnail Downloader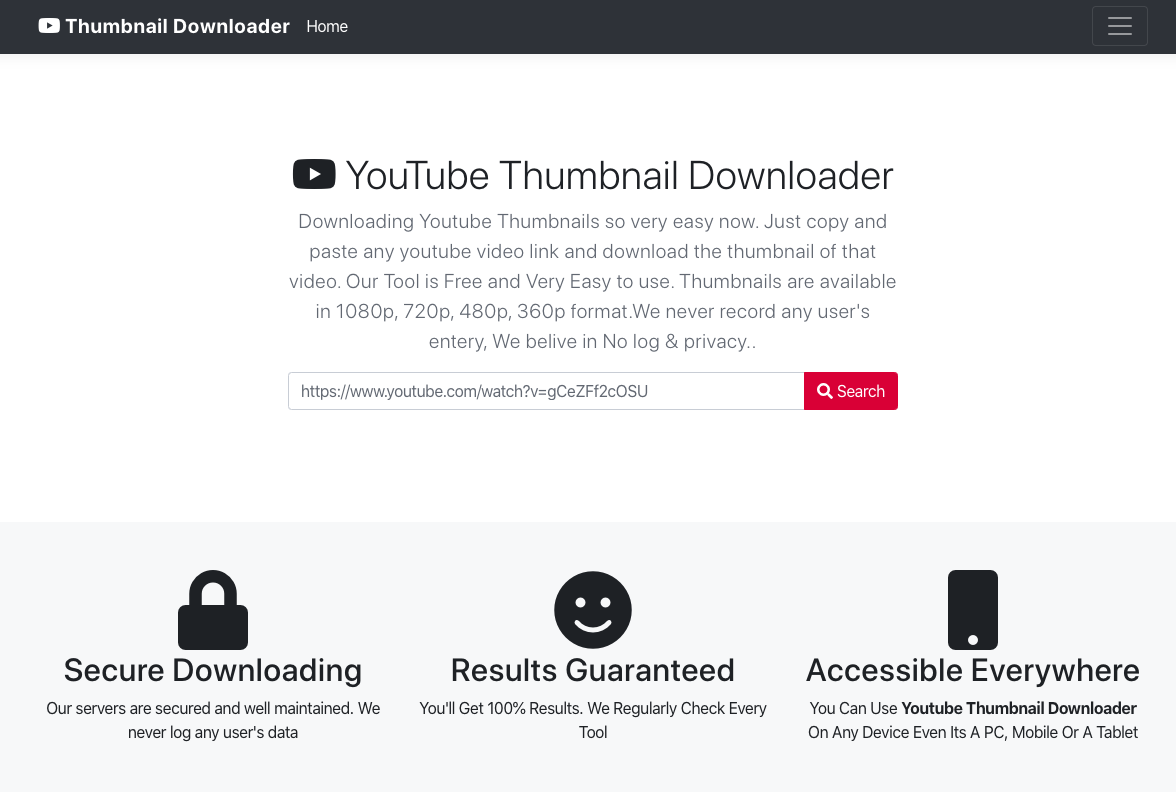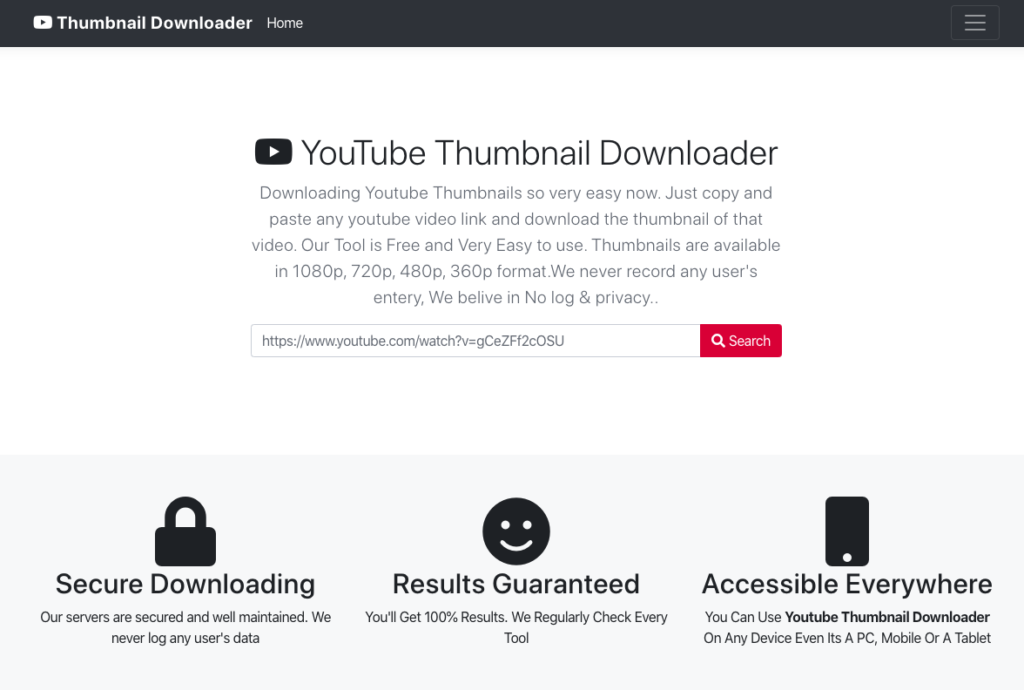 Why use YouTube Thumbnail Downloader?
You can use the Thumbnail Downloader (or YouTube thumbnail grabber) to download any YouTube video image. You can use the downloaded images for anything you want: for work, blogs, graphics, or just to share among friends.
Why choose YouTube Thumbnail Downloader?
Easy to use!
YouTube Thumbnail Downloader is so easy to use: just copy and paste the YouTube video URL on our search bar, and hit "Search".
Completely Free!
YT Thumbnail Downloader is a 100% free online tool for video thumbnail download.
100% Risk-Free!
Our servers are secure and well-maintained. We do not retain any user data.
Works On Any Device!
You can access YouTube Thumbnail Downloader tool from any device you like: PC, Mobile, or Tablet.
How to download YouTube video thumbnails with YT Thumbnail Downloader
Copy the URL of the YouTube video from the browser's address bar.
Paste the URL on the tool's search bar.
Hit "Search"! The video thumbnails will be downloaded to your Downloads folder.
What is a Thumbnail?
Thumbnails are mostly a duplicate, but smaller version of an image in a page, which is used to decrease the load time of the particular web page by utilizing less bandwidth. The most popular way of producing thumbnails is saving a resized, smaller version of each original image and rendering that on the webpage. Some experts also use client-side scripts to resize and render the original image itself, without saving thumbnails separately.
Why are custom thumbnails more popular?
Nowadays, having custom thumbnails for videos is very popular. Instead of having a still of the video itself, a custom thumbnail for a YouTube (or any other) video adds value to the video itself. 
What are video thumbnails? Read here.
How to make the most out of a custom video thumbnail
A custom thumbnail should always be an explicitly designed or expertly shot image. It should not be a still of the particular video.
The image used as the video thumbnail should capture the essence of the video it represents, and the small size of the thumbnail should not affect the thumbnail's purpose.
Text on the image should be used sparingly. Having too much text on a small thumbnail image is not ideal. Use the video title to add whatever extra text you need to have. Keep text off the thumbnail as much as possible.
When designing a video thumbnail, always keep the YouTube thumbnail format in mind. Remember the video length timestamp in the right-bottom corner, and the Watch Later and Add To Queue buttons down the right-top corner. Design your thumbnail images in a way where any important parts will not be hidden by these features.
You can also check our other Online Tools from here.