Dealing with the complexities of Instagram Reels, you might face issues like your reels' views count not showing up correctly. For both content creators and viewers, this is a major concern, as the views count plays a pivotal role in determining a reel's success and level of engagement. Learning how to fix Instagram Reels views count is crucial in this digitally-focused era, as it helps you understand and overcome this common yet impactful problem.
For Instagram creators, the view count on reels is an important metric. It gives insights into the performance and reach of their content. When this count isn't visible, it could be due to several reasons. An outdated Instagram app is a common culprit. It's essential to ensure that the app is updated to the latest version. Another possibility is that the reel's creator has chosen to hide the views count. Lastly, it could be a technical glitch within the app itself.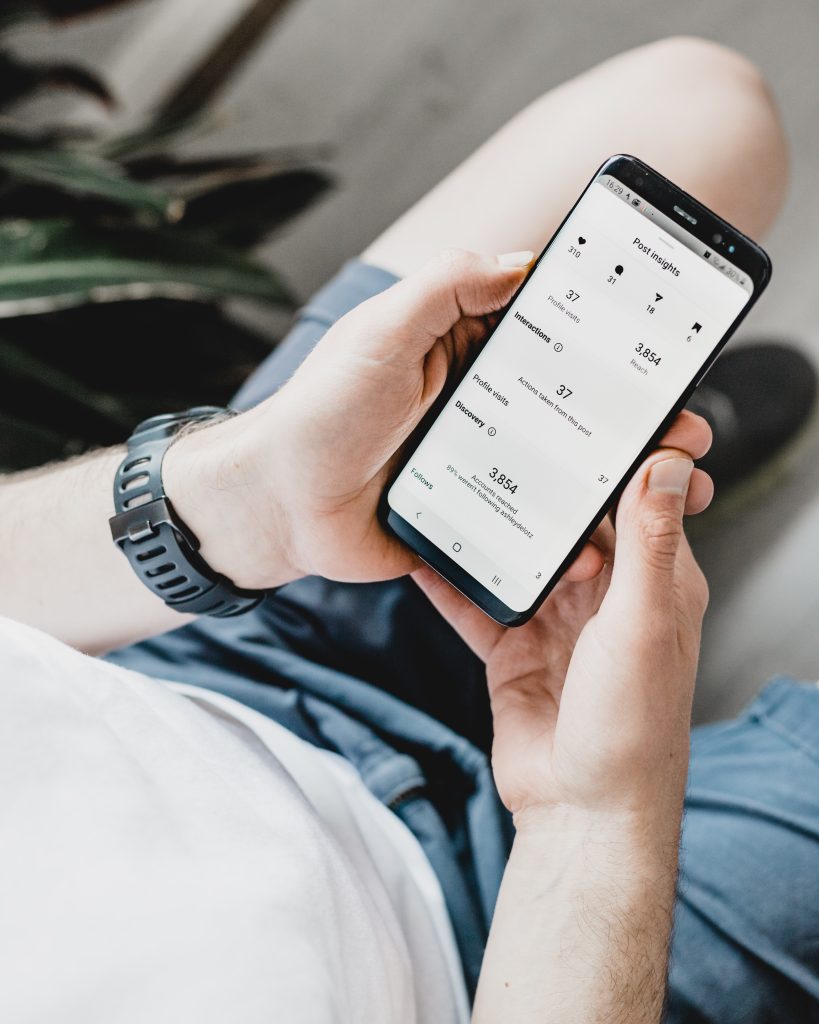 How to Fix Instagram Reels Views Count: Step-by-Step Guide
Update the Instagram App: Start by updating your Instagram app. This can be done through your device's app store. Keeping the app updated ensures you have the latest features and bug fixes.
Check Professional Dashboard for Creators: If you're a creator, go to your profile and tap on the "Professional dashboard". Here, click on "Insights" and then select the reel whose views count you want to check.
Directly View Insights from Content Page: Another method for creators is to check the views count directly from the content page. Scroll down to the reels icon on your profile page, select a reel, and tap on "View Insights" to see the view count, along with other engagement metrics.
Viewer's Method to See Views Count: For viewers, to see the views count on someone else's reel, tap below the heart or like button on the reel. If the count is not visible, the creator might have chosen to hide it.
Troubleshoot Internet Connection Issues: If you're facing issues across multiple reels, check your internet connection. Switch to a different data network or Wi-Fi connection to see if it resolves the issue.
Regularly Update the App: Lastly, regularly updating your Instagram app is crucial. It helps avoid technical glitches and ensures access to the latest features.
In some instances, none of these steps might work. This could be due to a more significant technical issue within the app. Regularly updating the Instagram app is crucial as it helps avoid such glitches and ensures you have access to the latest features and fixes.
Instagram also gives users the option to manage the visibility of views and likes on their reels and posts. This feature can be found under the privacy settings of the app. Users can toggle off the switch in front of "Hide Views and likes" if they prefer to keep their engagement metrics private.
Common Technical Issues Faced by Instagram Users and Solutions
Instagram, with its vast user base, is not immune to technical glitches. Users often encounter various issues that can hinder their social media experience. Here are some of the most common technical problems faced by Instagram users, along with their solutions:
Instagram Crashing or Not Opening: This is a frequent issue where the app crashes upon opening or doesn't open at all. To resolve this, first, try restarting your phone. If the problem persists, check for app updates in the app store or consider reinstalling the app.
Problems with Uploading Photos or Videos: Sometimes, users find difficulty in uploading media to their feed or stories. This can often be due to a weak internet connection. Ensure you have a strong and stable connection. If the problem continues, check if the file format of your media is supported by Instagram.
Issues with Instagram Stories: Issues like stories not uploading, disappearing too quickly, or filters not working are common. These can usually be fixed by updating the app, as Instagram frequently releases updates to fix such bugs.
Direct Message (DM) Issues: Problems with sending or receiving messages can be frustrating. To fix this, try logging out and back into your account. If the issue remains, check your internet connection, or the Instagram server status online.
Account Login Problems: Sometimes users are unable to log into their accounts. This could be due to forgotten passwords or a technical glitch. Attempt to reset your password first. If this doesn't work, seek help from Instagram's support center.
Feed Not Refreshing: If your feed isn't updating with new content, start by checking your internet connection. You can also try clearing the app's cache (for Android users) or reinstalling the app.
Notification Issues: If you're not receiving notifications, check if you've accidentally turned them off in the app's settings or your phone's notification settings. Ensure that the app is updated to the latest version as well.
Problems with Instagram Live: Issues like the live feature not working or crashing can occur. These can be due to unstable internet connections, outdated app versions, or glitches in your device's operating system. Ensure all aspects are updated and stable.
Difficulty in Tagging or Mentioning Users: This can happen if the tagged account has privacy settings that restrict tagging or if there's a glitch in the app. Ensure the app is updated, and if the problem is privacy-related, contact the user directly.
Commenting Issues: Sometimes, comments may not post, disappear, or the commenting feature might be completely inaccessible. This can be due to network issues, account restrictions, or app bugs. Check your connection, app version, and account settings.
In summary, many Instagram issues can be resolved by basic troubleshooting like updating the app, checking your internet connection, or clearing cache. For persistent problems, contacting Instagram support is recommended. Remember, regular app updates and maintaining a stable internet connection can prevent many of these issues.
In conclusion, while encountering issues with Instagram Reels views count can be frustrating, there are several easy fixes that both creators and viewers can employ. By staying informed and taking proactive steps, you can ensure a seamless and enjoyable experience on one of the world's most popular social media platforms.
Encountering issues with previewing YouTube Shorts can be a stumbling block for content creators and viewers alike. This concise guide will provide you with an easy 6-step process to troubleshoot and resolve the 'Unable to Preview YouTube Shorts' issue, ensuring a seamless viewing and sharing experience.