WhatsApp, the renowned messaging app, has firmly established itself as a favorite among users worldwide. Its versatility and array of features contribute to an enhanced user experience. Recent updates have introduced ingenious capabilities, such as the ability to seamlessly add voice notes to your status. Moreover, you can initiate chats without the need to save contacts' numbers. In this comprehensive guide, we've meticulously curated an assortment of the most remarkable WhatsApp hacks, tips, and tricks – all aimed at boosting your productivity and making your interactions more enjoyable. Let's delve into these game-changing insights:
Unveiling Expert WhatsApp Hacks
In this dedicated section, we'll delve deeper into the world of WhatsApp hacks, highlighting the most effective ways to enhance your experience. From mastering text formatting to guarding your profile privacy, we've got you covered with these expert tips and tricks. Let's dive in and unlock the true potential of WhatsApp!
1. Respond Privately: Among the array of nifty hacks, there's the highly useful "Reply Privately" feature. Within group chats, you might find the need to address a specific message individually. The conventional methods involve taking screenshots or forwarding messages, but the "Reply Privately" feature streamlines this process.
Long-press the desired message.
Tap the '3-dot' icon in the upper-right corner.
Select 'Reply Privately.'
Craft your response and hit 'Send.'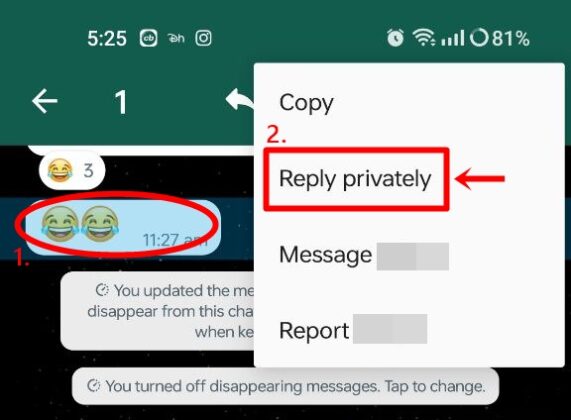 2. Share Voice Stories: Keep things fresh on your WhatsApp status by sharing voice notes. This relatively new addition allows you to showcase your voice, adding a personal touch to your status updates.
Launch WhatsApp and navigate to 'Status.'
Tap the 'Pencil' icon at the bottom-right.
Long-press the 'Microphone' icon to record your voice note.
Share your creation with the 'Send' button.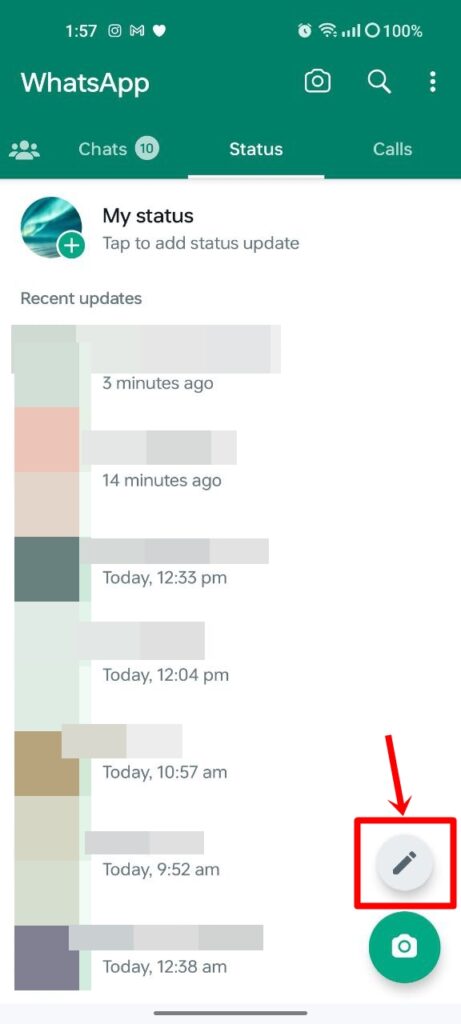 3. Chat Sans Number Saving: For those engaging with new contacts daily, this "Chat Without Saving Number" trick is a game-changer. By leveraging WhatsApp, you can chat seamlessly without the need to save numbers.
Copy the intended recipient's number.
Open WhatsApp and paste the number in a self-chat.
Click on the number to display options.
Select 'Chat' to send messages, media, and more without saving the contact.
4. Manage Media Visibility: Keeping your gallery clutter-free is made simple with the "Media Visibility" feature. Customize which chat content populates your gallery to keep it organized.
Access a chat and tap the name at the top.
Scroll down and pick 'Media Visibility.'
Choose 'No,' then confirm with 'OK.'
5. Share Call Links: WhatsApp keeps pace with the rise of video conferencing, allowing you to share call links seamlessly. This feature simplifies connecting with others for ongoing calls.
Navigate to 'Calls' in WhatsApp.
Choose 'Create Call Link' at the top.
Select call type (video/voice).
Share the link within or outside WhatsApp for hassle-free connections.
6. Elevate Photo Quality: Enhance the visual experience of shared images by sending them with higher quality. Adjust your settings to optimize image sharing.
Open 'Settings' from the 3-dot menu.
Select 'Storage and Data.'
Opt for 'Best Quality' under 'Photo Upload Quality.'
7. Embrace Disappearing Messages: Prioritize privacy by enabling the "Disappearing Messages" feature. Set messages to vanish within a specified timeframe for enhanced privacy.
Activate disappearing messages from chat settings or WhatsApp settings.
Tailor timeframes: 24 hours, 7 days, or 90 days.
8. Effortless Media Deletion: Streamline media purges from specific chats with ease, simplifying the process of cleaning up your chat history.
Access WhatsApp settings.
Choose 'Storage and Data.'
Opt for 'Manage Storage' and select the desired chat.
9. Chat Shortcuts on Homescreen: Save time accessing your most frequent chats by adding shortcuts to your Android homescreen.
Enter a chat and tap the menu.
Select 'More' and pick 'Add Shortcut.'
The shortcut appears on your homescreen.
10. Enhance URL Previews: Make shared URLs on WhatsApp status more engaging by incorporating images and captions to convey their essence.
Download a relevant image.
Craft a status with the image and URL in the caption.
Keep exploring the remaining insightful WhatsApp hacks, tips, and tricks in the continuation of this comprehensive guide!
11. Control Profile Photo Privacy: Safeguard your profile photo from prying eyes:
Access 'Privacy' in WhatsApp settings.
Navigate to 'Profile Photo.'
Select 'My Contacts' or 'My Contacts Except' and specify viewers.
12. Resurrect Deleted Messages: Explore deleted messages through notification history:
Head to Android settings.
Access 'Notifications' and toggle on 'Notification History.'
13. Group Entry Control: Prevent unsolicited group adds:
Open WhatsApp settings.
Navigate to 'Groups' under 'Privacy.'
Choose 'My Contacts' to restrict group adds.
14. Authorize Group Participants: Admins, maintain control by approving new entrants:
Open a group chat.
Access 'Group Settings' and activate 'Approve New Participants.'
15. Master Text Formatting: Craft visually striking messages using text formatting:
Send italics: Enclose text with underscores (_).
Send bold text: Enclose text with asterisks (*).
Send strikethrough text: Enclose text with tildes (~).
Unveil the Full Potential of WhatsApp! Don't let these hidden gems remain undiscovered. Empower your WhatsApp experience with these top-notch hacks, tips, and tricks. From seamless private replies to enhancing image quality, these insights promise to revolutionize your interactions. Step into the world of enhanced communication and unleash the power of WhatsApp like never before!